Hey there! 👋
It's good to be writing to you again.
Last weekend I watched a movie called Stutz.
If you haven't heard of it before, it's a documentary style film about the life and work of Phil Stutz and his patient, Jonah Hill.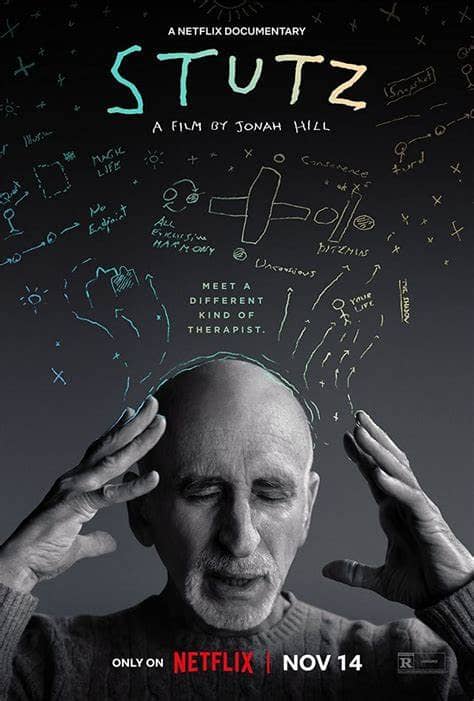 The film explores themes of life and death, uncertainty and vulnerability, and how therapy seeks to help.
Personally, it was a joy to watch. The humanity of Phil and Jonas's relationship takes center stage. It's filled with earthy humor and aching vulnerability.
Like most good films (and therapy) it asked deep questions, provided drops of perspective, and left me curious and empowered to explore my own questions further.
I found it also got the gears turning professionally and clinically for me. The core of Stutz' clinical work is centered around what he calls "the tools". These tools are quite like typical coping skills and strategies you find in the therapeutic field. What makes them special, though, is how they are packaged, communicated, and practiced.
Anyone can find how to practice mindfulness, develop gratitude, and extend forgiveness with a quick Google search. But it's the personality and lived experience of Stutz that infuses these simple little tools with life and staying power.
And it was in watching Stutz gently guide Jonah through a visual practice of dealing with loss that resonated with something I've been feeling lately.
I'm finding more and more that therapy isn't about hidden answers or secret wisdom that people finally get access to.
Rather it seems more that therapy is the lovely coming together of timeless wisdom, genuine relationship, and our own authentic humanity as the clinician.
This got me thinking…
What do I – Capital "I", with all my lived experience and hurts and longings and wonderings and questions – what do I uniquely bring to my work as a therapist?
And how might I make space for this to define more of my work?
Because at the end of the day, You are who the work flows through.
Not theory.
Not interventions.
Not treatment plans.
You.
Your clients come to see You. To connect with You. To be felt by and understood by and cared for by You.
And You are not perfect. You are not an actor. You are not a genie with all the answers.
You are human.
I am a human.
And we need to let that be known in the room. Not to dump our issues on our clients, but to welcome them into a safe place where it is acceptable to be flawed and vulnerable and figuring this all out.
I don't know. For me, that's a little reassuring. Takes the weight of the world, my clients' worlds too, off my shoulders some.
I hope it does for you too.